Postgraduate DAOM Catalog
The Five Branches Postgraduate DAOM catalog is in PDF format for easy viewing on the web. The PDF documents are duplicates of the printed catalog. To download or review a portion of the catalog click on the appropriate section as listed below. To download or review the entire catalog, click here: Postgraduate Doctor of Acupuncture and Oriental Medicine 2021 Catalog.
Table of Contents
Welcome
Postgraduate DAOM Program Highlights
The University
Silicon Valley
Board of Directors
Administration
University Health Centers
The Postgraduate DAOM Faculty
The Postgraduate DAOM Program
Mission and Purpose
Educational Objectives
Program Overview
Academic Calendar
Program Course Descriptions
Admissions
Financial Aid
Tuition and Fees
Academic Policies
Contact Us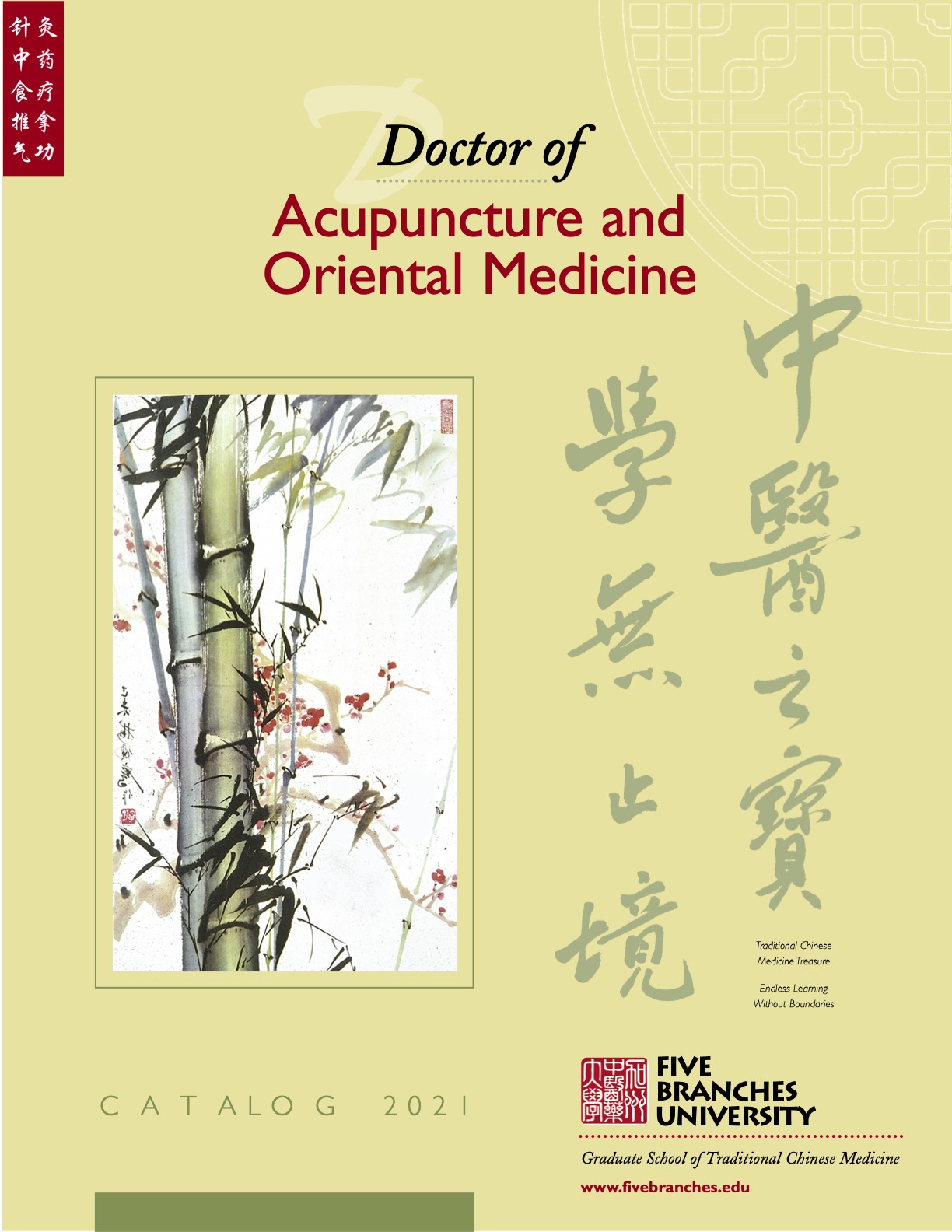 Click on cover to download catalog
Acrobat Reader is free software used to open and read pdf files. If you do not have Acrobat Reader on your computer, download it now.
Read in: Chinese