Moodle General Guidance (Moodle 3.2 version)
Starting from September 2020, we have updated our Moodle service. Please refer to these two pages.
Moodle User Guide (version 3.8 and above)
https://www.fivebranches.edu/student-life/student-services/21822
Using Moodle On Your Mobile devices
https://www.fivebranches.edu/student-life/student-services/21916
==== The Moodle 3.2 service, below, has been obsoleted on August 31st, 2020 ====
Five Branches Distance Learning Students will use their school email account credential to log into Moodle.
With a successful login, the student will then have access to the courses for which they have registered.
Students will receive a message from their faculty members. They will then be able to access the course, submit homework, participate in discussion forums/survey, take quizzes, and access their grades.
Quick Links
---
How to Login
All Five Branches users, include both faculty and students, will use the school email account credential to gain access to the Five Branches Distance Education website on Moodle.
Please visit
https://learning.fivebranches.edu/login/index.php
Where and How to login: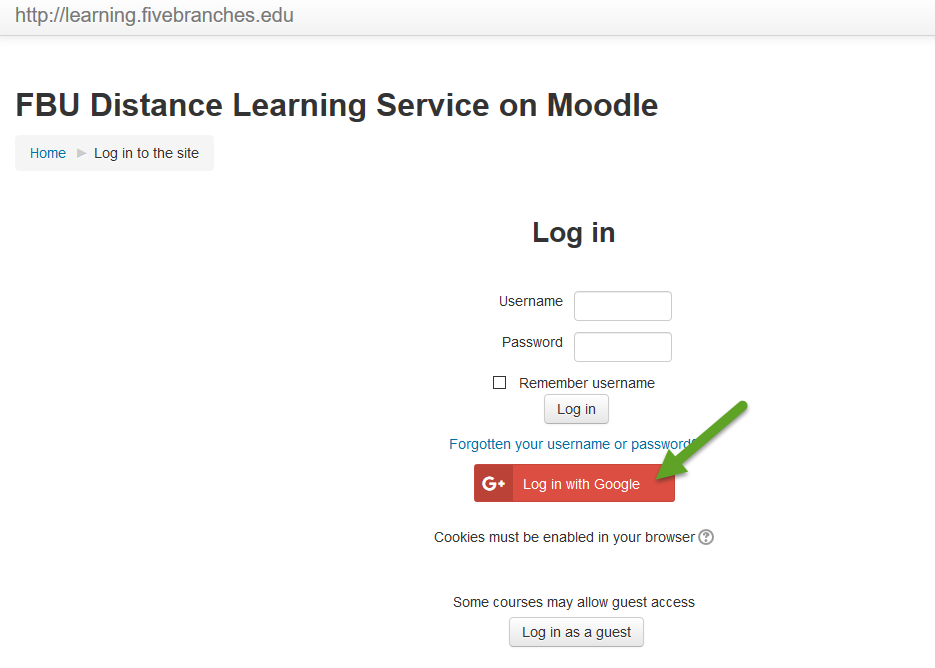 When you have multiple Gmail accounts: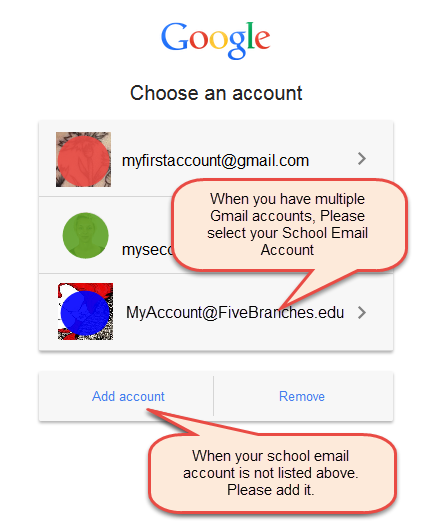 ---
Getting Started
After the login, the website (Moodle) will be based on your user id (email account) to give you the privilege of accessing or manage the resources on the website.
---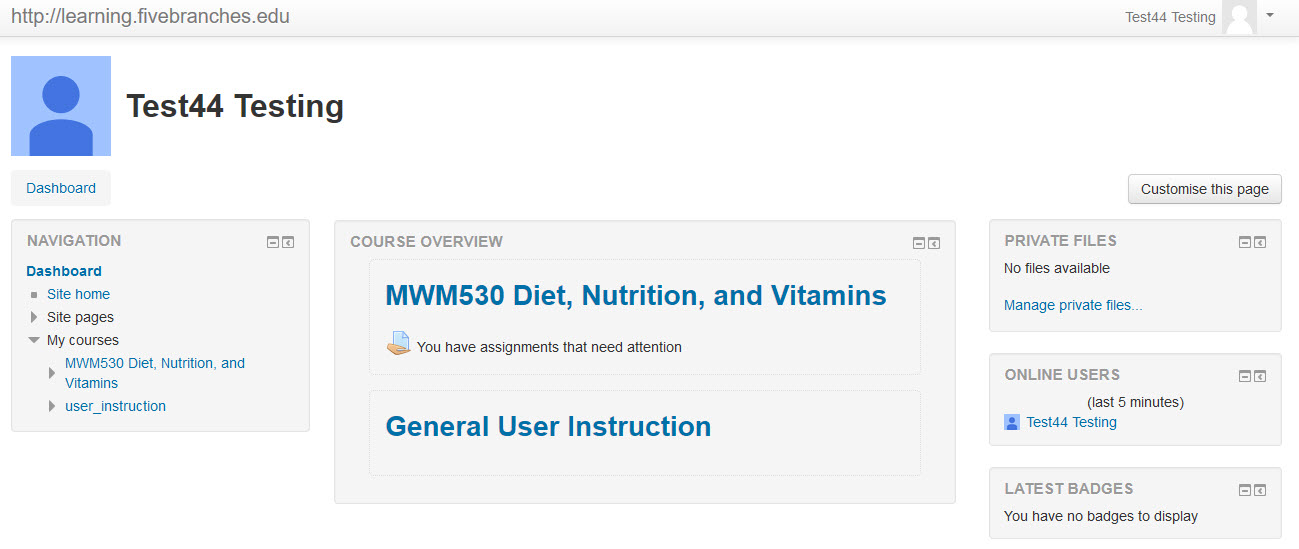 ---
Receive School Emails
On your computer, go to gmail.com.  (https://mail.google.com)
Enter your school email account (email address) and password.

If information is already filled in and you need to sign in to a different account, click Use another account.
If you see a page describing Gmail instead of the sign-in page, click Sign in in the top right corner of the page.

Click to see an easy video demo
---
Set Notifications
Set your preferences for the Moodle activities you want to receive notifications about and where you would like to receive those notifications.
Set Your Personal Preference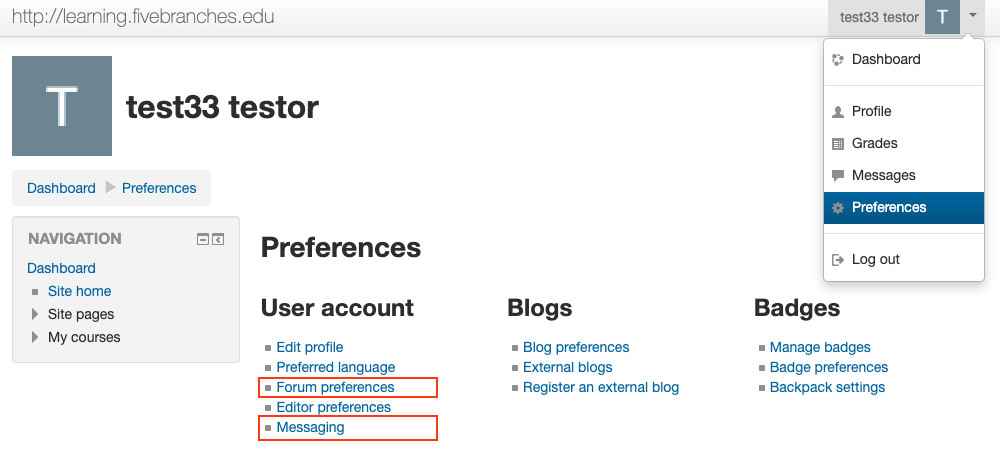 ---
Set Your Forum Notification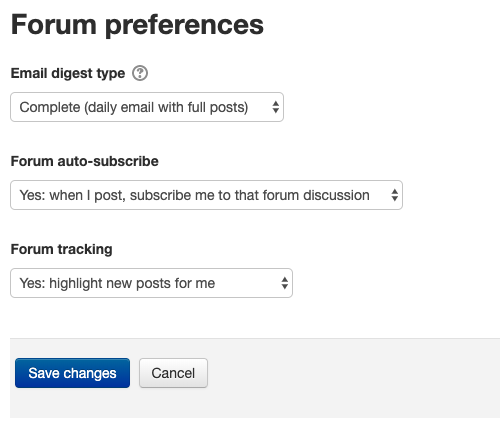 ---
Set All Your Notifications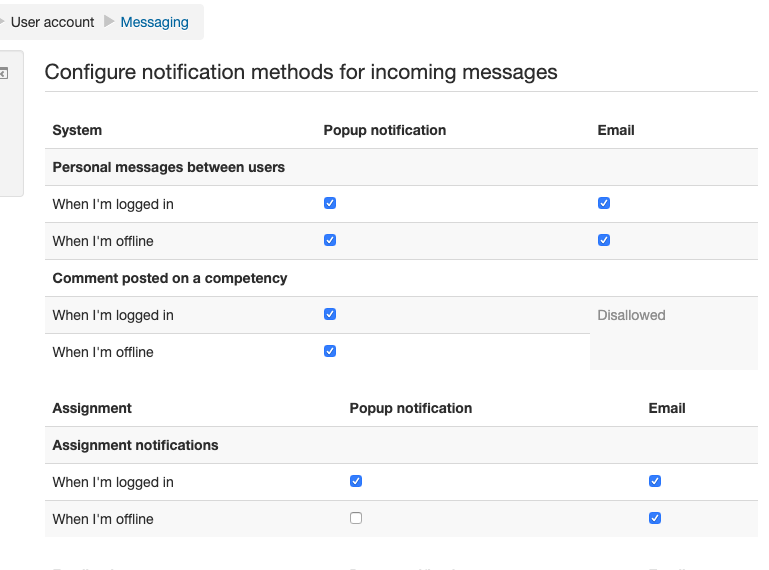 Read in: Chinese