[07/12/2019] Tai Chi Workshops
Free Taiji (Tai Chi) Workshops This Summer.
Come to learn and practice Taichi in the workshops. Online registration in advance is required.
Location: Five Branches University San Jose campus.
Schedule: Friday, 6:00-7:00 pm
07/12/2019: 1st Session on July 12th
07/26/2019: 2nd Session on July 26th
Address: 1885 Lundy Ave, San Jose, CA 95131
(Near Great Mall® Milpitas,
@Google Map
)
Sign Up for the Workshops
Recommendation: Certification Courses: 12 Health Qigong Daoyin Methods
Date: 7/13 and 7/14 (3:00 pm-5:00 pm)
Location: Five Branches San Jose Campus
Free (without certificate); $10 (with certificate)
Instructors: Chinese Health Qigong Association (CHQA)
About the Instructor:
Donna Tse
American Chen Taiji Society (ACTS) Certified Instructor
Gold medalist in Chinese Martial Arts Tournament (CMAT) by UC Berkeley, and Tiger Claw Taijiquan Competition.
Chen Style Tai Chi Training under Master Tony Wong, the direct lineage of 20th generation of Chen Family Taijiquan. Completed:
Forms:

Chen Family Taijiquan 1st Form(老架一路),
Chen Family Taijiquan 2nd Form(老架二路, aka PaoChui炮捶),
Xing Yi Quan(形意拳),
Chen Style Taijiquan Hun Yuan Xin Yi 24 Cannon(陈式太极拳混元心意24炮),
Hungyuan 48 form (太极拳混元48式)
Weapons: Chen Spear, Chen Sword, Hun Yuan Taiji Sword, Chen Sphere, Chen Style Yan Yue Da Dao
Qi Gong: Wuji Qi Gong(无极气功), Chen Family Taijiquan Qi Gong, Hun Yuan Qi Gong(混元气功)
Intensive training under Master Chen YouZe(陈有则), the 20th Generation of Chen Family Taijiquan, three time International Champion in Push Hand (China)
Attended numerous intensive workshops under Tai Chi Masters
Teaching/Performing:

Tai Chi Instructor at Westlake School of Performance Arts in Daly City
Tai Chi Instructor for the government employees of County of Santa Clara
Assistant Instructor to Master Tony Wong at Momentum Mental Health in Palo Alto in May, 2018
Teaching private lessons
Performed at San Mateo County AANHPI event in South Francisco in May, 2018
Performed at Foothill City College for the Spring Fitness Day event in May 2017
Credit and Awards
2019 Tiger Claw Taiji Competition
All-around Grand Champion
Gold Medal: Chen Style Taiji Form Mixed male and female
Gold Medal: Taiji/Internal Sword, Mix male and female
Gold Medal: Taiji/Internal Long Weapon, Mix male and female
2018 Tiger Claw Taiji Competition
Gold Medal: Chen Style Taiji Form Mixed male and female
Gold Medal: Taiji/Internal Long Weapon, Mix male and female
2018 Chinese Martial Arts Tournament (CMAT)
Gold medal: Internal Open Chen female
Gold medal: Internal Other Long Weapon (Chen Style Spear)
2017 Tiger Claw Taiji Competition
Gold Medal: Chen Style Taiji Form Mixed male and female
2017 Chinese Martial Arts Tournament (CMAT)
Gold Medal: Internal Open Chen Female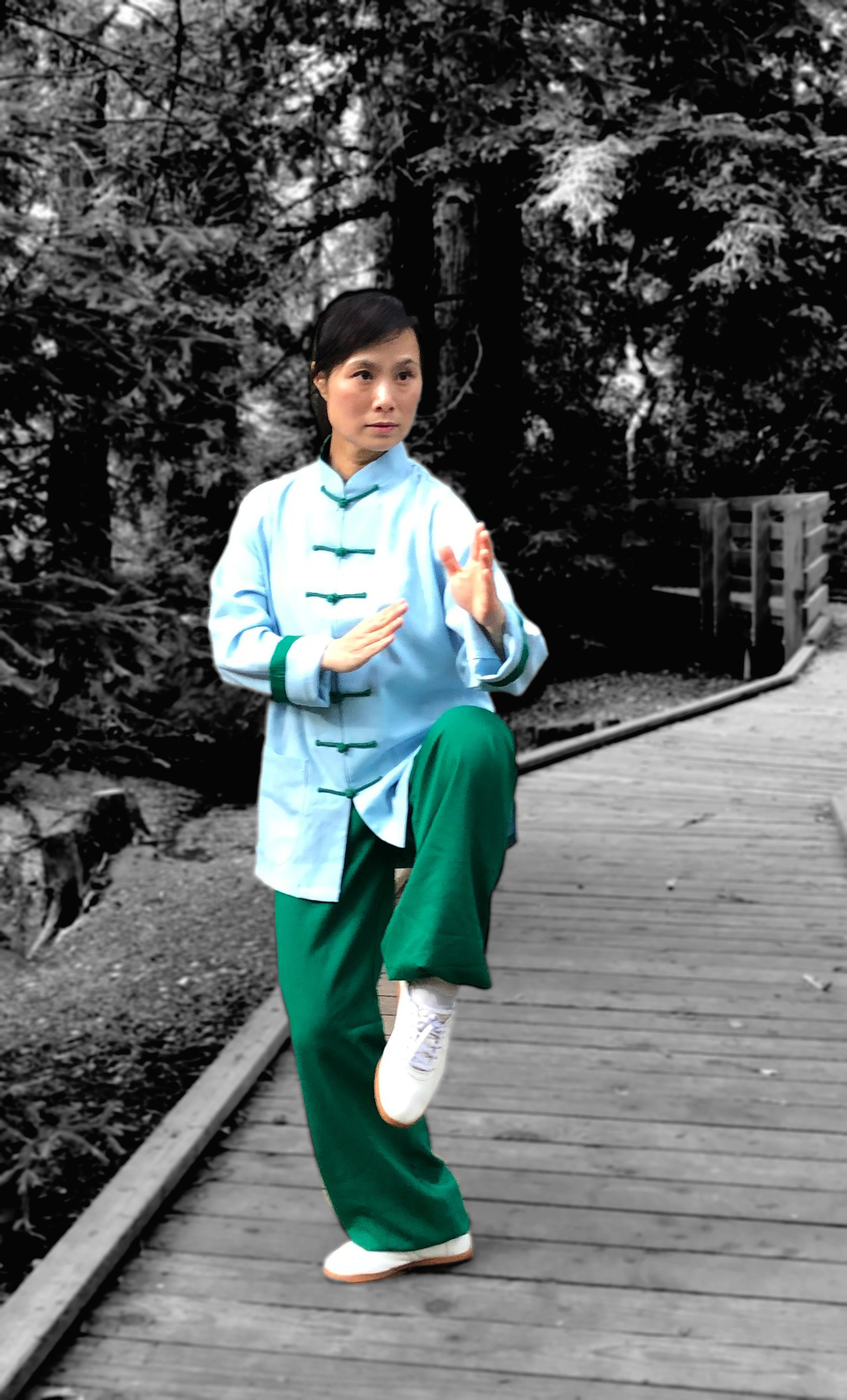 Read in: Chinese