Experience Five Branches: Open House & Course Trial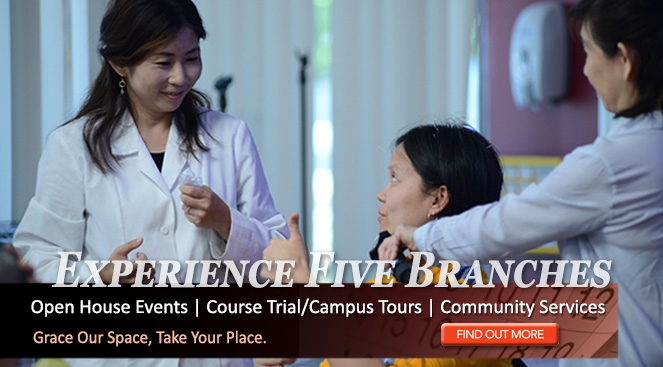 Five Branches University Santa Cruz and San Jose have received full 7 years accreditation for both Master's and Professional Doctorate programs:
Five Branches University has been leading at the forefront of Traditional Chinese Medicine education and TCM clinical services in the San Francisco Bay Area for thirty-four years. We provide winning opportunities to advance your knowledge of Traditional Chinese Medicine, that you may start an amazing career or simply benefit yourself and your loved ones. Grab your free spot now; spots are limited.
Advance your TCM knowledge and Career
– Campus Open House Event
– Campus Tour and Course Trial
Holistic Healing Treatment Opportunities
– Community Health Services
INSTRUCTIONS:
Please click on the name of the event you are looking for displayed on the calendar, and reserve your spot by signing up with the link provided in the description. Thank you.
* Event titles in Chinese indicate that it is a Chinese-speaking event.
Campus Open House Event
Experience what it feels like to be a student at Five Branches University! Come by and enjoy a tour of our campus, and  clinical demonstrations and lectures by some of our teachers. If you have any interest in TCM, the open house event will provide a comprehensive understanding on how to become a student, and the activities that the students will partake in.
Campus Tour and Course Trial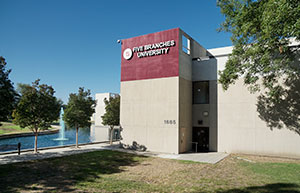 We invite prospective students to come by for a campus tour, and to experience classroom culture on a regular school day to get a feel for what it is like to be a student here at Five Branches. We will provide and in-depth understanding of the the DTCM/MTCM Program (application packets will be given)
Sign Up Now!
Community Health Services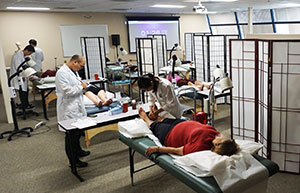 Come get a free treatment at our Community Health Service event! Consultation and treatment provided to those in need, or for those who simply want to try out acupuncture/acupressure for the first time. Both Licensed Acupuncturist and Internship Students will be available on site.
Book Your Schedule
What are the Five Branches of TCM?
The "Five Branches" represent the fundamentals of TCM treatment and can be adapted into one's daily lifestyle to achieve longevity and a balanced stress free life. The Five Branches are acupuncture, herbal medicine, tuina therapeutic massage, energetic exercise like qigong and taichi, and lastly TCM dietary therapy.
Event Locaiton Maps and Directions
Click on the link for map and direction.

Read in: Chinese