Five Branches Establishes New Hospital Externships in Vietnam and China
Ron Zaidman, President of Five Branches University and Joanna Zhao, Academic Dean traveled to Vietnam in March to establish two new hospital externships in Saigon and Hanoi, Vietnam. Vietnam has a rich history of Traditional Medicine and is a beautiful country. Our graduate and faculty member, Phu Tran, DC., L.Ac., and graduate Diem Nguyen traveled to Vietnam with Ron and Joanna after helping to facilitate relationships with these hospitals.

[apss-share]

Joanna was impressed with the strong integration of Western and Eastern medical modalities. In Vietnam, our team witnessed large numbers of computerized simulation equipment used by students for the study and practice of both acupuncture and herbal medicine. Our team was informed of advanced research being performed regarding the effects of acupuncture on DNA.

Students will be able to join this new study abroad opportunity in Vietnam beginning in 2013.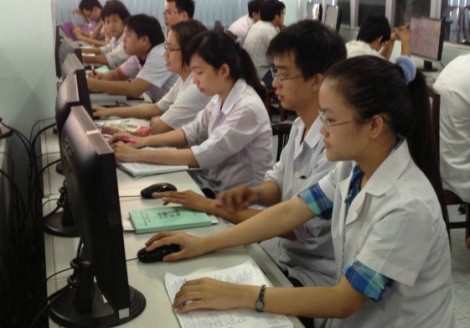 During the trip, Ron and Joanna made a visit to our new sister college, Fujian University of Traditional Chinese Medicine in Fujian, China, with whom we recently established an agreement for externships and a joint DAOM/PhD.

Fujian University generously donated access to the most important TCM database of China for use by Five Branches students and faculty. Carol Wang, DAOM Academic Advisor and Director of Research, facilitated this relationship. While in China, Ron and Joanna were also able to visit Five Branches' oldest sister college, Zhejiang Chinese Medical University in Hangzhou, China.

We would like to thank Phu, Diem, and Carol for all of their hard work in establishing these new relationships.

[apss-share]