San Jose Affordable Community Health Sunday Service
Thank you for supporting our Sunday Community Health Service at Five Branches University in San Jose. The next event will be on October, 22nd 2017 at
1885 Lundy Ave, San Jose, CA 95131
(Inside the clinic) [Map]
During the Community Health Service, both Senior Internship Students and Licensed Acupuncturists from our Clinic Residency Program will be offering affordable acupuncture treatment and TCM Diagnosis or Tuina Therapeutic Massage to patients. If you are interested in becoming a patient at these Community Health Services, please fill out the form and choose the schedule that you are available to attend. Although walk-in appointments are available, those that sign up through this form will receive treatment and care first. Spots are limited, so please sign up quickly!
$15 value Herb Tea free samples offered by our sponsors for patients at the time of service.
The Affordable Rates

$10/patient

for Senior Internship Students


$20/patient

for Licensed Acupuncturists from our clinic residency program.

Payment is due at the time of check-in for treatment.

In addition to the affordable Community Health Services, we will also be offering free mini seminar during the event. The subjects will be TCM and Five Branches related.

Licensed Acupuncturists and Language Spoken:
1. Ho Man – English, Mandarin, and Cantonese
2. Debbie – English, Mandarin, and Cantonese
3. Kevin – English, Mandarin, and Cantonese
4. Flynn – English, Taiwanese, and Mandarin
5. Aaron – English
---
We are proud to offer these free samples
People who sign-up and pay for the services are eligible to claim these free samples.
A Box of JoyFlo7 – 5 Pouches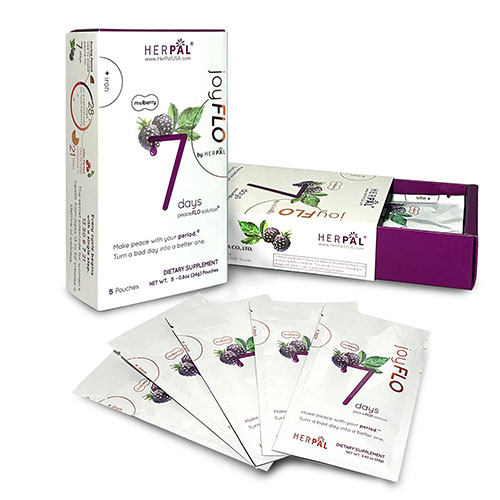 JoyFlo 7 works its magic to alleviate menstrual symptoms, brings soothing relief and reestablishes your innate hormonal balance. The new package size is designed to be easily placed in the purse no matter where you go.
JoyFlo 7 is a liquid extract of a blend of herbs for a convenient and effective consumption. Real mulberry is added not only for flavor but largely for its great source of iron.
Ingredients: Mulberry, Angelica sinensis, Ligusticum striatum, Radix rehmanniae preparata, Salvia miltiorrhiza, Ziziphus jujuba, Prepared ginger, Radix glycyrrhizae.
Directions: Use during period when cramp/pain starts. Individual results may vary. One pouch per day is recommended. Pour each serving into 6 – 8 ozs of warm water. Never mix with cold/icy water.
$9 retailing value
And, One of these three choices
Item
Description

A box of American Ginseng Tea – 10 Tea Bags

Ginseng has been used for centuries in treating an array of ailments and it is a cooler moisturizing tonic that can be used to negate the effect of fatigue and stress. American Ginseng also contains potent antioxidants, helping to boost the action of the immune system. American Ginseng Tea, blended with Astragalus Root and other ingredients, is a natural caffeine free energy booster that help enhance physical and mental performance.

Ingredients: American Ginseng, Astragalus Root, Licorice Root, Salvia Root
$5 retailing value

A box of Astragalus Tea – 10 Tea Bags
Found in the northern regions of Asia, astragalus roots have been used for centuries. It has been used to treat a multitude of different health issues as well as serving as a general way to help boost energy. One main benefit of drinking Astragalus Tea is that it can help improve blood circulation and help strengthen the immune system as well as help improve the upper respiratory system. This earthy herbal brew, all natural caffeine free drink will enhance physical and mental clarity.

Ingredients: Jujube, Astragalus, Lycium Fruit, American Ginseng, Ganoderma Lucid
$5 retailing value

A box of Beauty Care Herbal Tea with Ginseng – 10 Tea Bags

Ingredients: Angelica, Ligusticum, White Peony, Raw Rehmannia, Cooked Rehmannia, Licorice, Salty Chinese Olive, Rose, and Ginseng
$5 retailing value
---
San Jose Campus Map

Read in: Chinese