The Five Branches DTCM/MTCM/MAc catalog is in PDF format for easy viewing on the web.  To download or review the entire catalog, click here: 2017-2019 Catalog.
Table of Contents
Welcome to Five Branches
The University
Local Community
Student Services
Academic Calendar
The Faculty
Administration
Programs
Specialty Certificate Options
Study in Asia
Admissions
Financial Aid, Tuition & Fees
Academic Policies
Application for Admission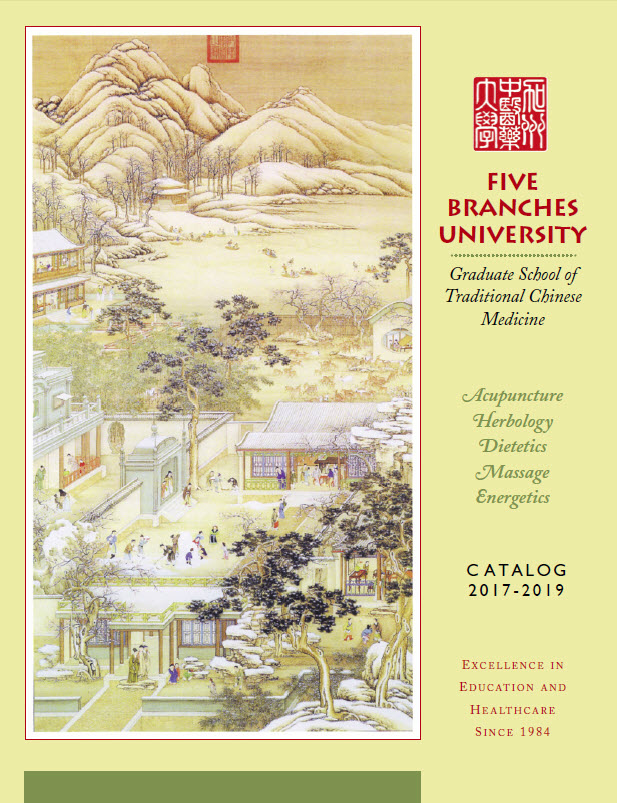 Click on cover to download catalog
Acrobat Reader is free software used to open and read pdf files. If you do not have Acrobat Reader on your computer, download it now.

Read in: Chinese