For our COVID Safety & Precaution Protocol, click here
Welcome to the Five Branches University Santa Cruz Clinic. We have been providing Traditional Chinese Medicine (TCM) and integrative healthcare to the Santa Cruz community since 1984. Our mission is to work closely with patients to promote health and prevent disease. Here are the reasons you may choose the Santa Cruz Clinic as your primary healthcare provider:
Our practitioners take the time to listen and thoroughly understand your health issues and concerns.
Quality Health Services
Our clinic provides the highest quality Traditional Chinese Medicine and integrative healthcare to patients of all ages, from infants to elders.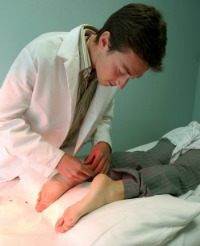 Natural Healthcare
Traditional Chinese Medicine is a comprehensive natural healthcare system that has been used successfully in Asia for centuries. Our TCM practitioners work with you to prevent illness, preserve health, and effectively treat the majority of your healthcare needs. We offer the following TCM services:
Acupuncture
Herbal Prescriptions
Therapeutic Massage
Medical Qigong
Dietary Consultation
Integrative Medicine
Our TCM practitioners work with M.D.'s and other medical professionals to help you achieve the best results.
Affordable Healthcare
Our clinic is a teaching facility for the University as well as a provider of quality healthcare for the Santa Cruz community. Patients can make private appointments with a practitioner or can receive patient care in our teaching clinic at a reduced rate. Please refer to Insurance and Rates for more information.
Highly Trained Specialists
Many of our practitioners were educated and trained at prestigious TCM colleges and hospitals in China and have over 30 years of clinical experience. All of our practitioners are licensed and trained in Traditional Chinese Medicine. Our areas of medical expertise include:
Cardiology
Dermatology
Ear, Nose & Throat
Endocrinology
Facial Rejuvenation
Gastrointestinal
Immune Deficiency
Men's Health
Mental & Emotional Health
Neurology
Oncology
Pain Management & Orthopedics
Pediatrics
Stroke Rehabilitation
Women's Health
---
Contact Us
Five Branches University Clinic- Santa Cruz
200 7th Avenue
Santa Cruz, CA 95062
Email:
clinic@fivebranches.edu
To make an appointment call:
831-476-8211
We are open Monday through Friday:
9:00 AM – 5:00 PM
(Please call to inquire about additional evening hours)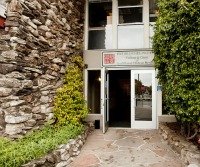 Read in: Chinese