Using Moodle on Your Mobile Devices
Moodle on Your Mobile Devices
The Moodle Mobile app works seamlessly with the built-in features on your mobile devices, such as taking photos, voice/video recording, live chat, GPS, and the push notifications. You can install the app on multiple devices and still access the same courses.
---
Download the App
Follow the download link for the Moodle Mobile App on your own iOS, Android devices.
https://download.moodle.org/mobile/
---
Step-by-step Login Process
Note: This login process is a one-time effort unless you choose to logout of the account in the app.
Step 1: Open the app on your device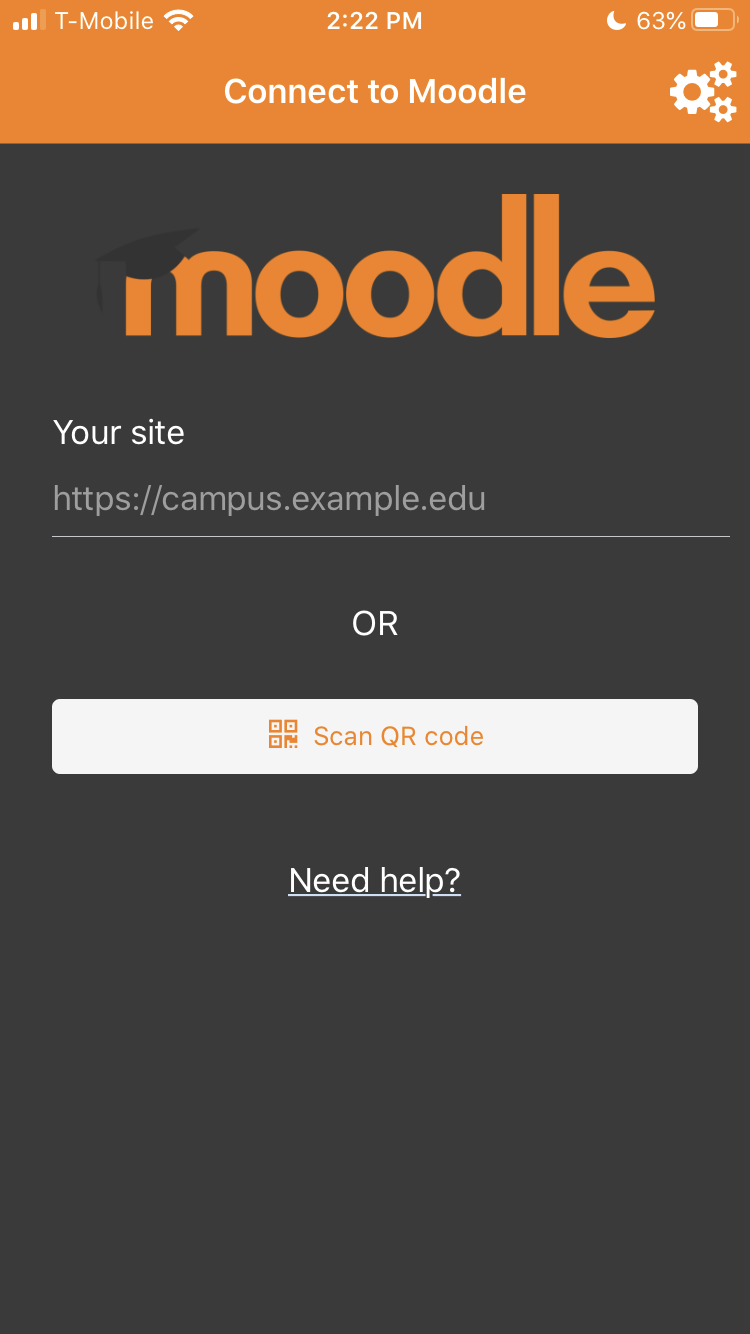 ---
Step 2: key in "de.fivebranches.edu"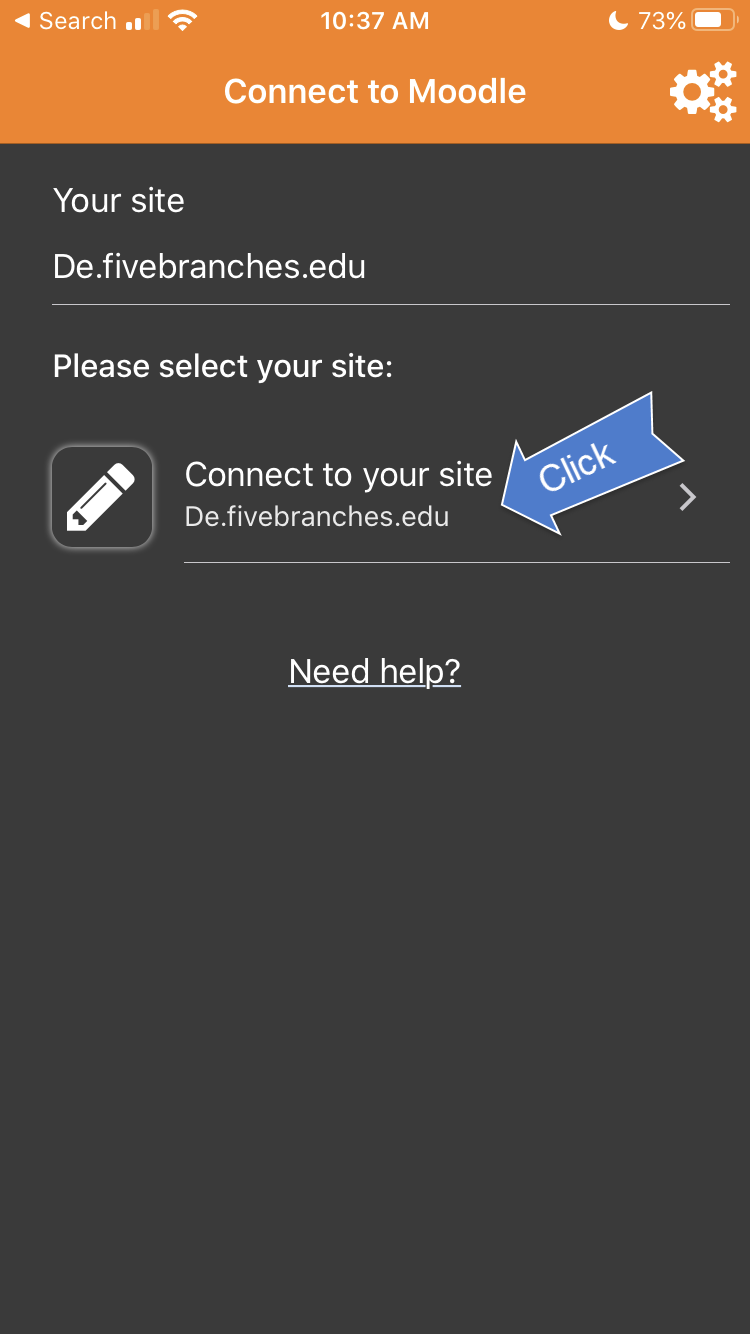 ---
Step 3: You have reached the server, please enter your school email address and its password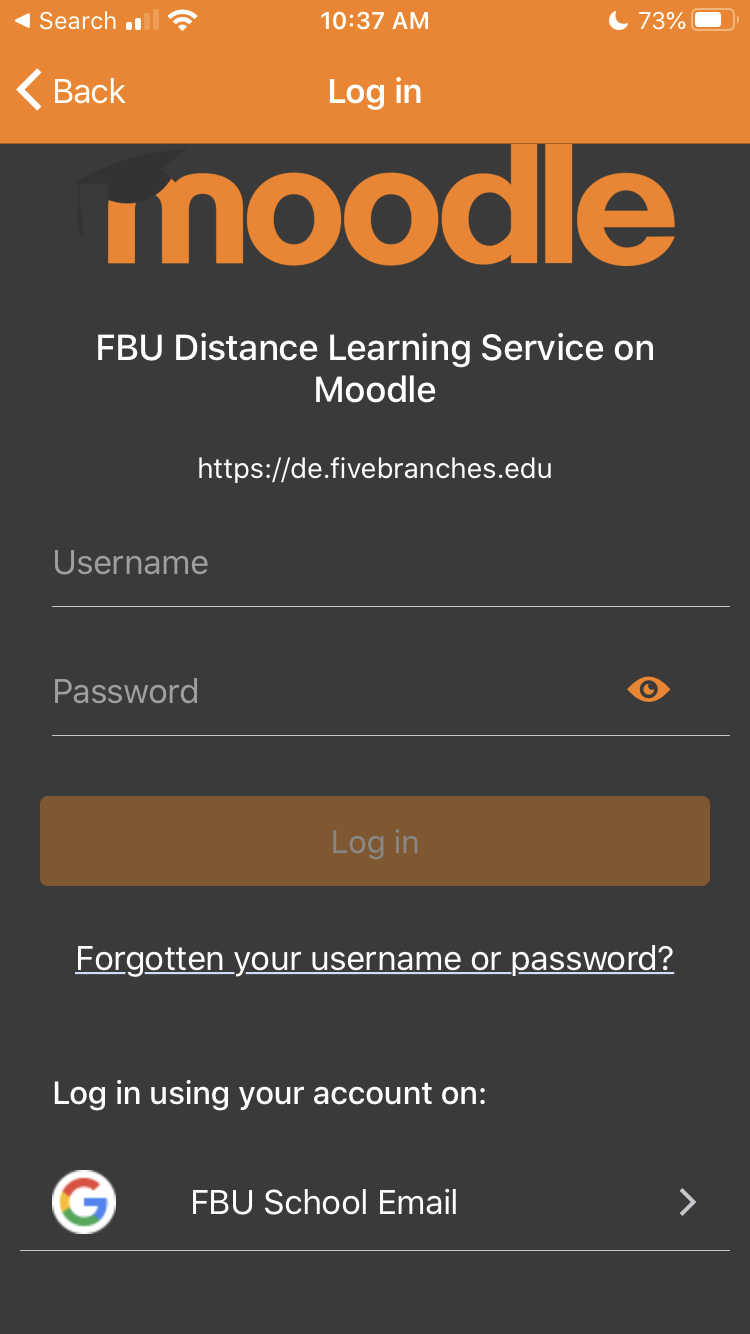 ---
Step 4: When you have multiple Gmail account, please choose your school email account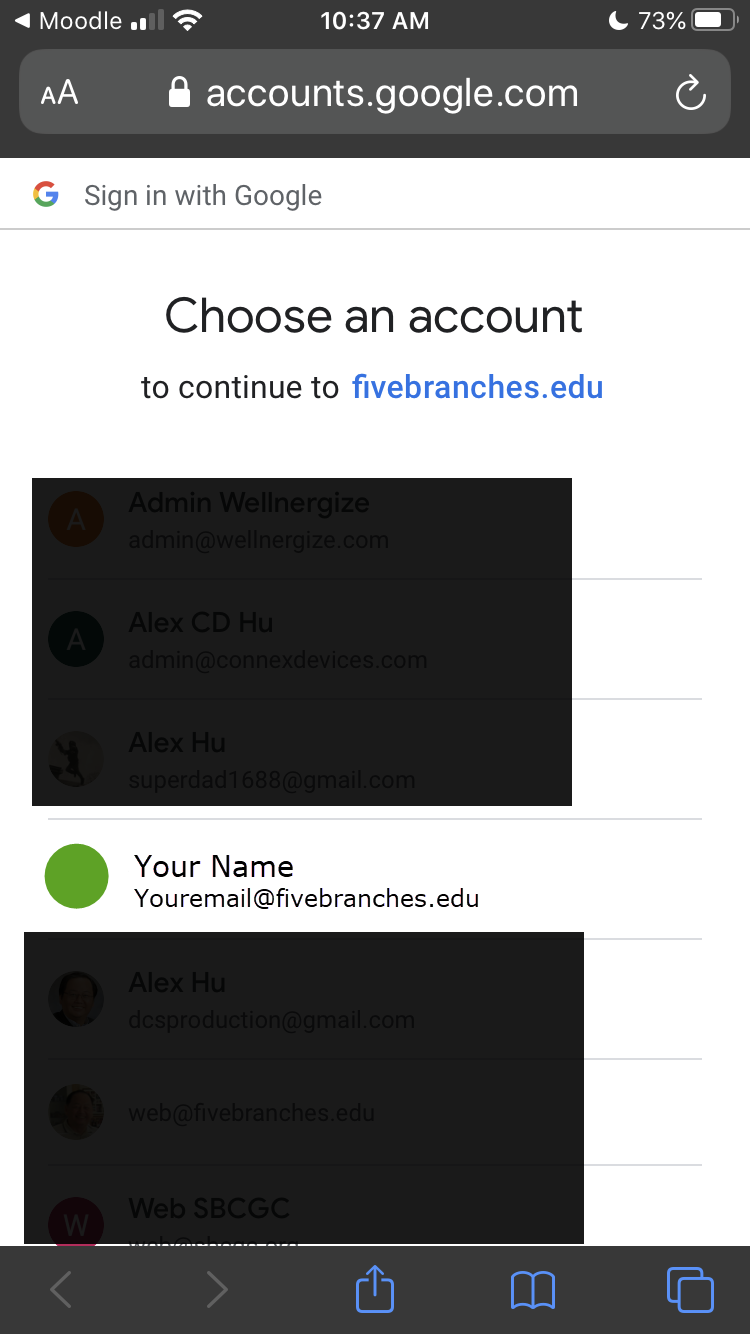 ---
Step 5: You will first land on the web browser. It will ask for your permission to open the Moodle course on the Moodle app. Click "OPEN"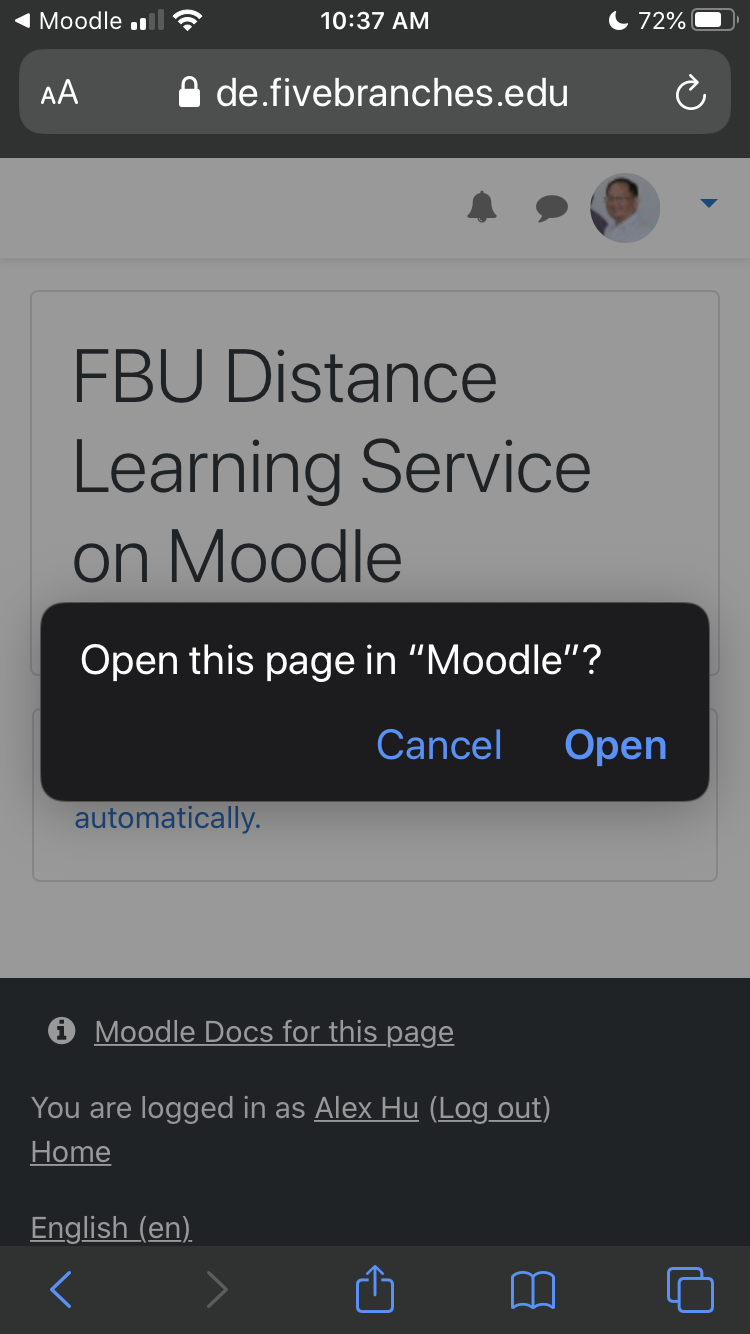 ---
Step 6: You have successfully logged-in to your Moodle online courses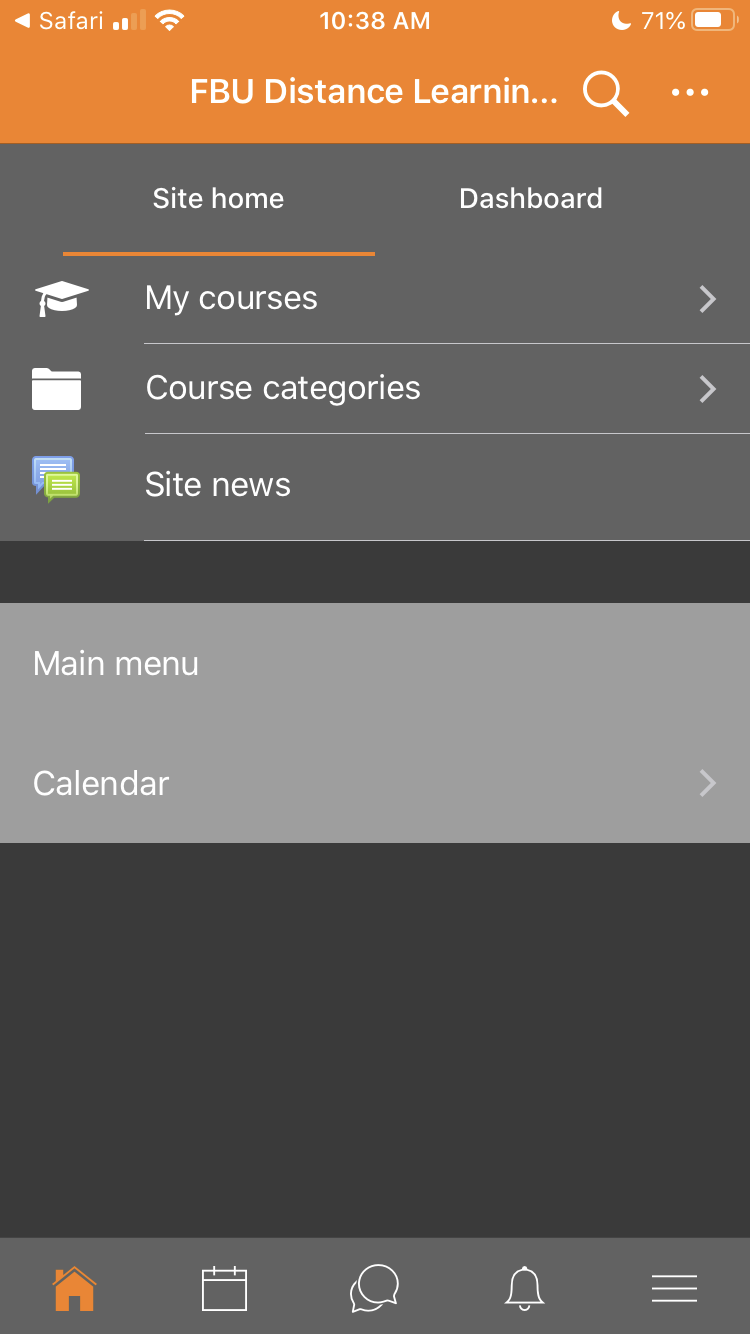 ---
Participating in Your Moodle Courses
---
Click on "My Courses" to explore all the courses available to you.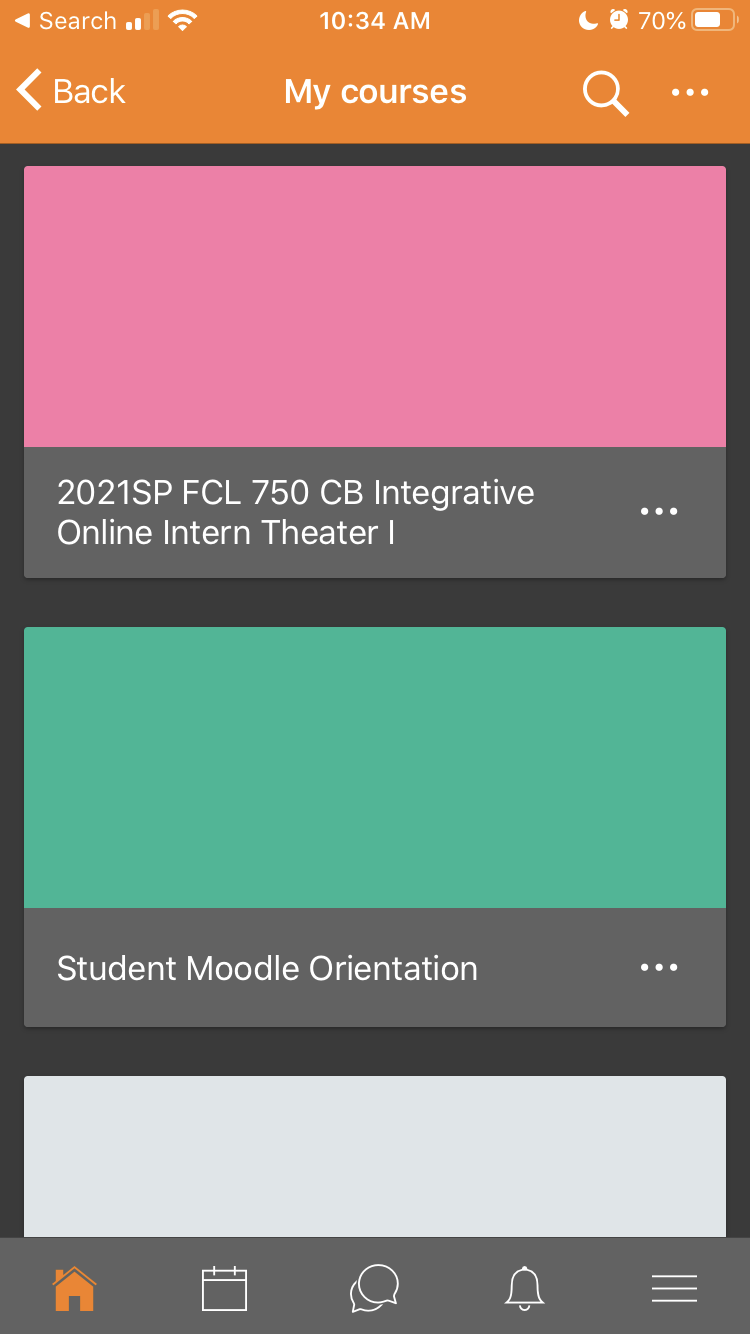 ---
When you have courses under different categories, you will see a category list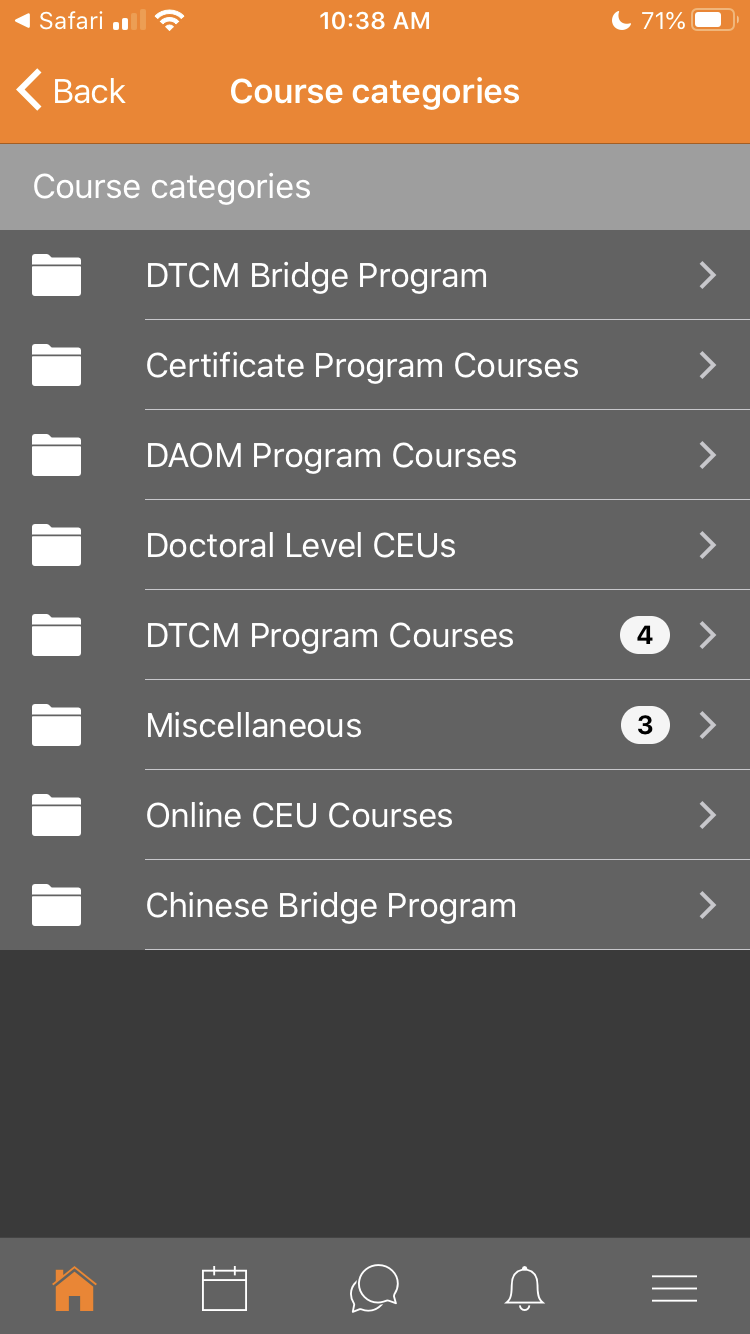 ---
Participate in the Forum directly from your mobile device
---
Your text presentation could be in rich HTML format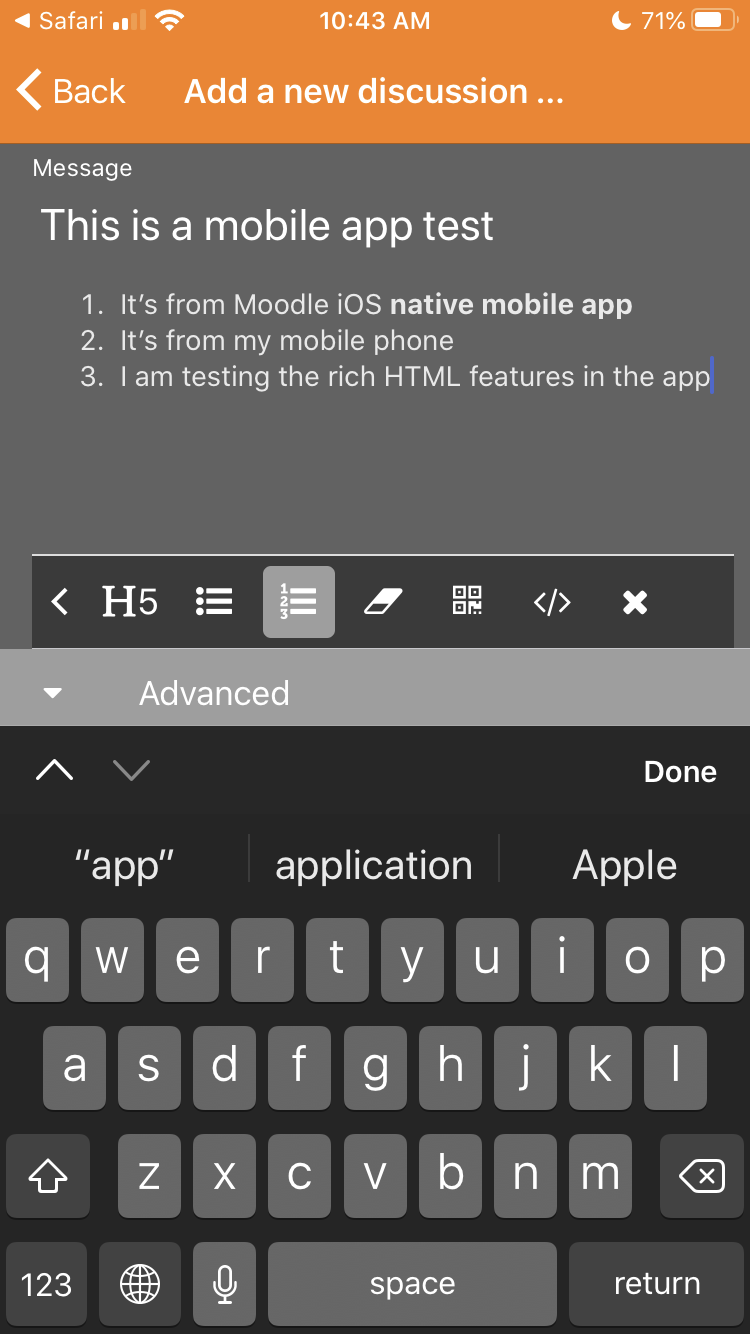 ---
Adding files from your mobile device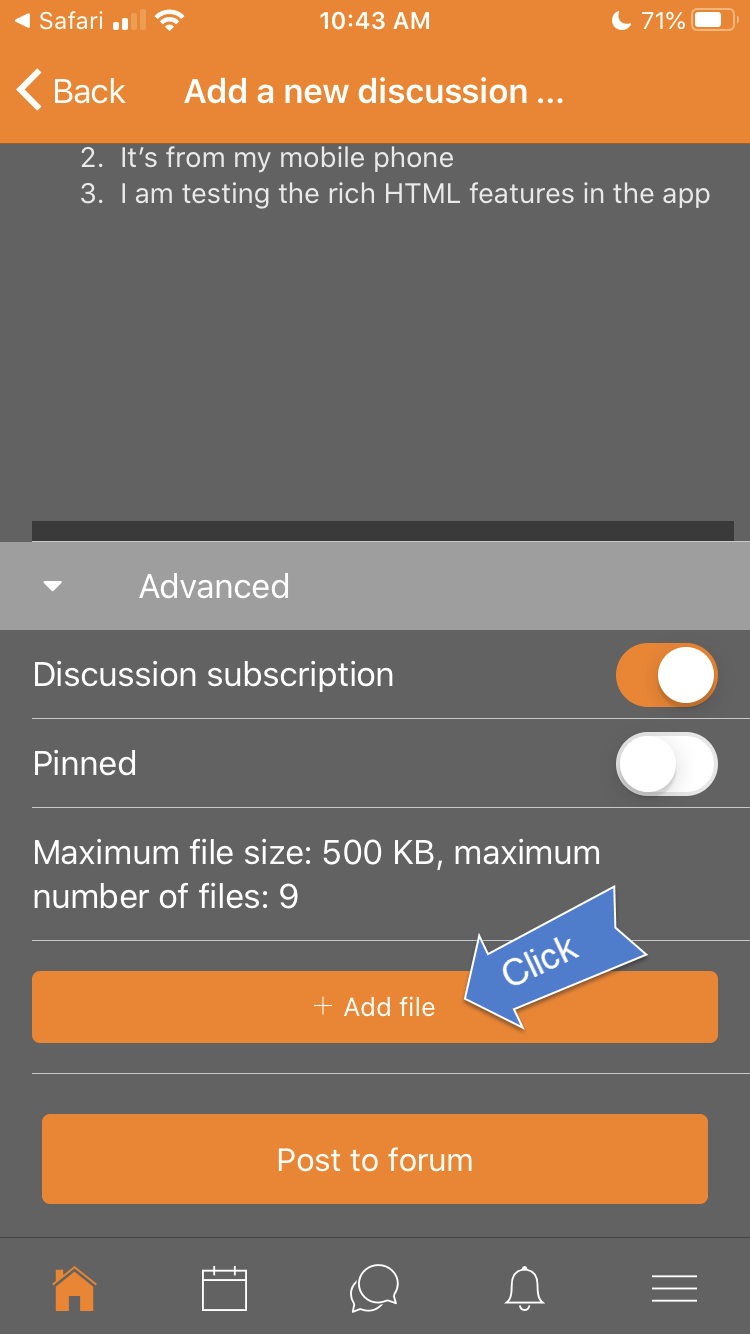 ---
The files could be generated by all the mobile built-in features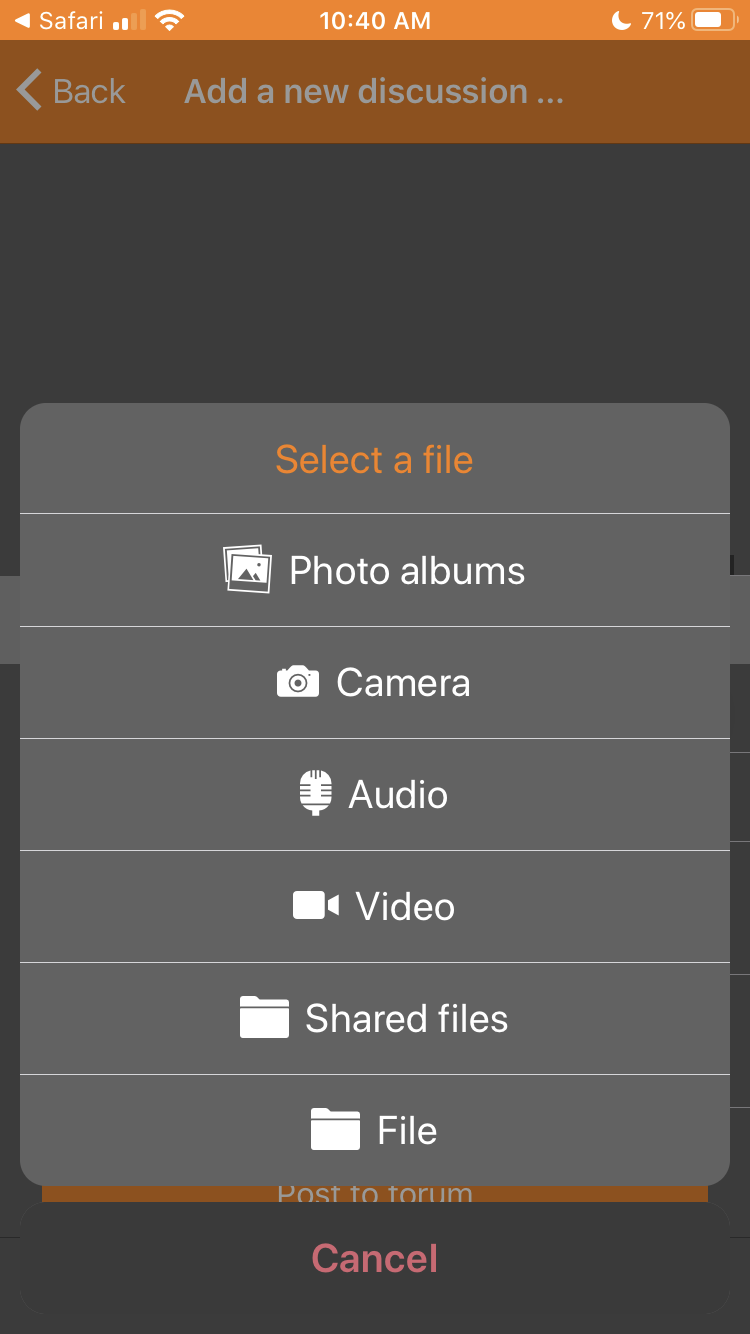 ---
Click on the "Post to Forum" to submit your content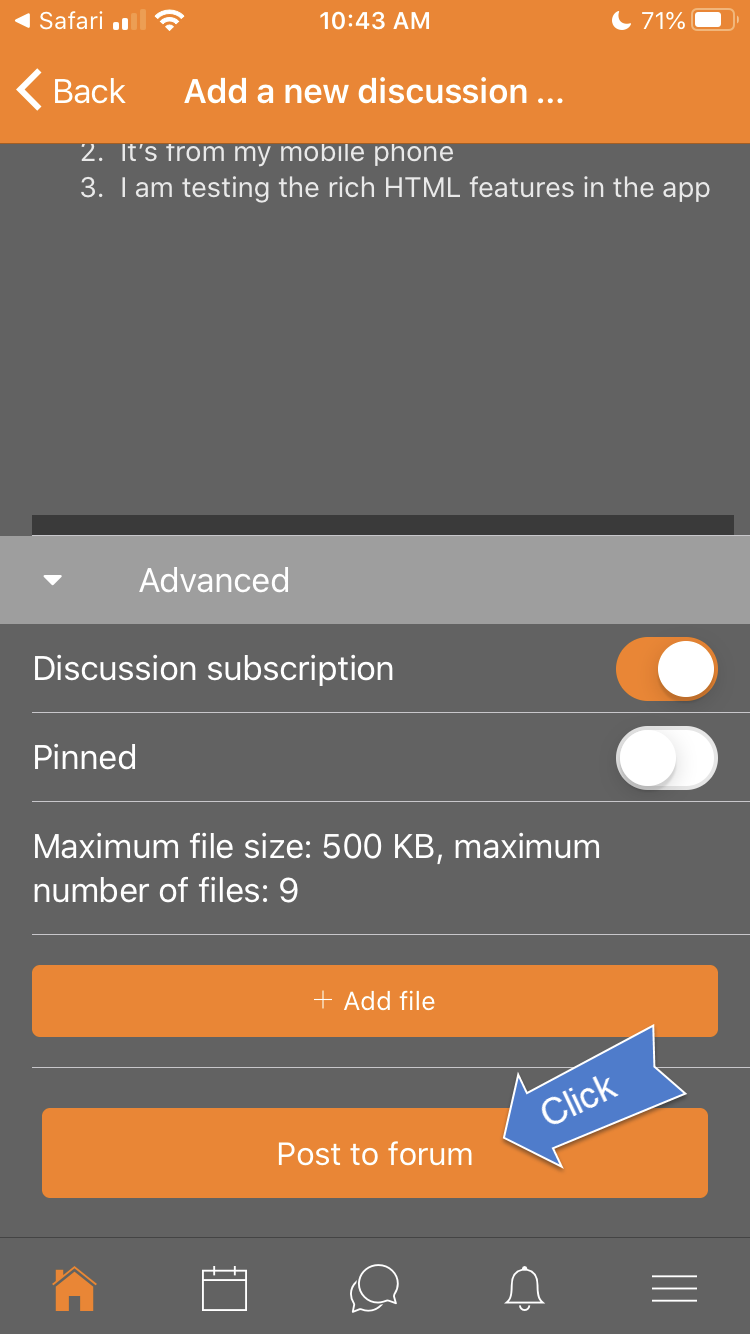 ---
Need more user tips?
There are many user guides and tips available on Youtube. Please refer to these videos:
* Install and Activate the Moodle App on your iPhone
* How To Install Moodle on Android
* Moodle Mobile App Login
https://www.youtube.com/watch?v=wi8rNJVTza4
* How to use Moodle mobile app?
Read in: Chinese